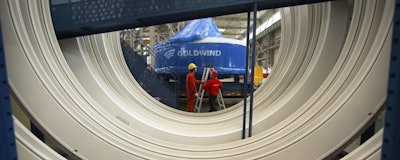 The U.N.'s trade and development agency says multinational companies could use U.S. President Donald Trump's tax reform to return $2 trillion to the United States, leading to "sharp reductions" in foreign direct investment worldwide.
The U.N. Conference on Trade and Development says the reform includes a one-time tax on accumulated foreign earnings that could free up funds overseas to be repatriated.
The assessment, calculated based on similarities to the Homeland Investment Act passed 13 years ago, remains preliminary.
UNCTAD said Monday the overall impact of any repatriation could be limited because much is in cash, not tangible assets.
Secretary-General Mukhisa Kituyi said the impact on investment in the developing world remains unclear.
UNCTAD says nearly half of all global investment is in the United States or owned by U.S. multinationals.