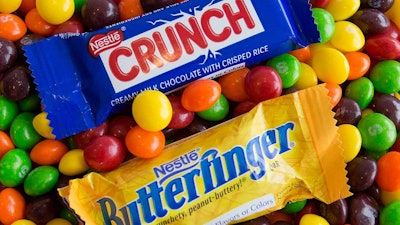 On Thursday, Swiss confectionery giant Nestlé said it was exploring selling its U.S. candy business as part of a strategic review.
According to the Wall Street Journal, Nestlé's U.S.-based business generated about $922 million in 2016, only about 3 percent of its total U.S. sales.
Nestlé's most popular candy products potentially up for grabs include Butterfinger candy bars, Nerds and Raisinets.
In a statement, Nestlé said it remained "fully committed to growing its leading international confectionery activities around the world, particularly its global brand KitKat."
The review is expected to be completed by the end of the year and doesn't include the company's Toll House baking products.