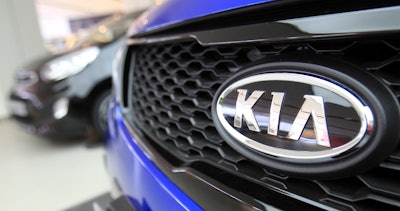 Kia Motors Co. plans to invest $1.1 billion in India to build its first plant in the world's fifth-largest auto market.
Kia's new factory in the state of Andhra Pradesh in India's southeast will be completed by late 2019 and produce up to 300,000 vehicles per year, the company said Thursday in a statement.
The maker of Optima sedan is considering making small cars and SUVs for the Indian market.
Kia and its larger affiliate Hyundai Motor Group are the world's fifth-largest auto company. Hyundai makes 650,000 vehicles in India a year, but without its own production line, Kia could not enter the market due to steep tariffs on imported cars.
South Korean manufacturers are increasingly moving factories overseas to cut costs and avoid labor strife that has hampered output. The new factory will increase the portion of Kia's overseas production to nearly 60 percent from 55 percent.