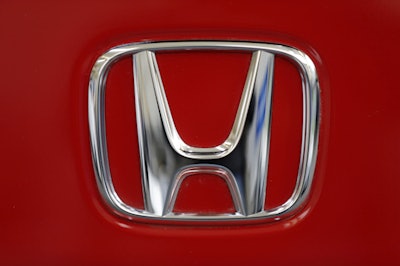 Honda this week announced plans to upgrade its manufacturing facilities in Canadaover the next three years, which would, in part, "significantly improve" their carbon footprint.

Honda of Canada said that the $372 million project at its complex in Alliston, Ont., includes a new paint shop that will cut greenhouse gas emissions by 44 percent compared to its current paint processes.

The funding will also enable additional research and development and reconfigure assembly lines for the Civic and CR-V, according to The Wall Street Journal.
"As a result of these upgrades, HCM will continue to provide thousands of well-paying, high quality jobs in Alliston and throughout Canada," Honda Canada Inc. President and CEO Jerry Chenkin said in a statement.

The Canadian government and the Ontario provincial government will each contribute more than $31 million toward the project's overall price tag. Officials said that the investment would "bring significant economic and environmental benefits to Canada both now and in the long term."

"It will keep our industry competitive and ensure that well-paying middle-class manufacturing jobs stay in Canada," said Navdeep Bains, Canada's minister for innovation, science and economic development.