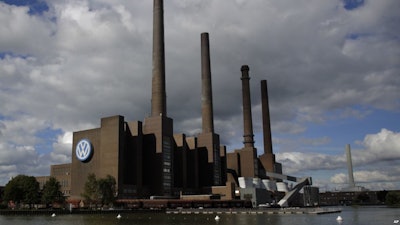 The expansion of Volkswagen's largest factory uncovered an unexpected surprise late last week.

Construction workers at the automaker's Wolfsburg headquarters last month found metal fragments in several locations, which fueled speculation that the complex was hiding more unexploded bombs from World War II.
A subsequent inspection by explosives experts found an undetonated 400-pound American bomb, one of several to be found at the plant in the more than 70 years since Wolfsburg was a major target of Allied bombing campaigns.

VW told Business Review Europe that the bomb was neutralized with no impact on production.

About 700 nearby residents were expected to be evacuated as a precaution while the bomb was defused.