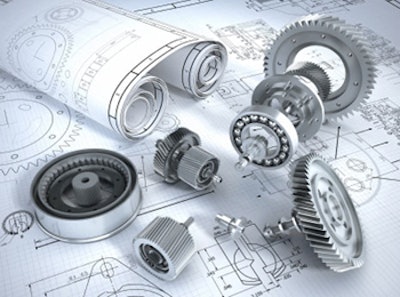 Sampath Kumar, Partner and Global Leader at ISG (Information Services Group) Engineering Services, spoke with IMPO about the important trends and growth within the Engineering Services Outsourcing Market. Kumar explains why the ESO market has been growing and some interesting new trends to watch in 2015.
Maura Falk: Last year ISG reported that The Engineering Services Outsourcing market was growing significantly, can you speak to some contributing factors driving this growth?
Sampath Kumar: Multiple disruptive changes have significantly impacted the ESO market.
The first is the infusion of embedded electronics and embedded software that has resulted in a huge upswing in R&D investment. A great number of products are being transformed and becoming intelligent and product managers do not want to get left behind. One of the key elements of differentiation is the embedded intelligence in the product. ESO service providers are investing in extending their prowess in software development to enhancing embedded product intelligence and this has resulted in increased interest in ESO Service Providers.
Secondly we are moving from an era of information to the era of intelligence. The convergence of "Social Mobility, Analytics and Cloud" (SMAC) is dramatically changing the way products and services have grown. The analytical services that are wrapped around the data generated by intelligent products has a lot of insights to offer for the manufacturer and the users. This is also triggering a lot of interest in ESO services.
Thirdly is the rate at which new products are coming into market. ESO services are being rapidly consumed to keep pace with the hectic pace of development.
And finally the increasing complexity in supporting legacy systems created by the infusion of new products and platforms is calling for manufacturers and product development companies to outsource engineering services.
MF: What are some unique changes or trends that have occurred in regards to engineering services recently?
SK: The three primary ESO trends that ISG is tracking include:
The Internet of Everything
Rapid Product Development and Legacy Support
Frugal Engineering to adapt products to the needs of emerging economies
MF: Can you describe some specific industries driving engineering services abroad? Have there been any unique changes from years past?
SK: The increasing number of Global Engineering Centers in India, China and Eastern Europe point to an increasing interest to leverage global talent pool. Some of the changes are in anticipation of deregulation in countries like India due to new political environment that is wooing investors and businesses.
The other main advantage that we see is the increasing consumption by the mainstream in Automotive, High Tech, Consumer Electronics and Software. This is opening up significant market opportunities for global manufacturers.
The falling price of crude oil and its impact on the economy is yet to be determined, but it bears watching.
MF: Can you provide some predictions regarding the growth of engineering services both in a domestic sphere as well as abroad during 2015?
SK: ESO will continue to pick up momentum and its relevance will become more and more apparent. ESO will provide enterprises the differentiation that they seek and also help in improving operational efficiencies. 2015 will be a promising year for ESO and sourcing processes around ESO will mature and evolve. The coming year will set the stage for growth in the years to come.