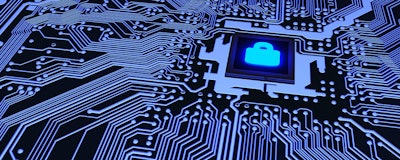 Many small manufacturers are taking steps to address cybersecurity but having trouble finding skilled workers to implement them, according to a survey by ISACA and the Digital Manufacturing and Design Innovation Institute (DMDII).
In particular, manufacturers are concerned about security holes created by Internet of things devices and user error. As in other areas, manufacturers are also having trouble finding employees who can address cybersecurity.
'ISACA, a nonprofit focused around information systems, and DMDII, a collaboration between the Department of Defense, the University of Illinois, and industry partners conducted the survey in August 2018. It polled 167 people, all of whom are stakeholders in an ISACA, DMDII and Manufacturing Extension Partnership.'
They found that 78 percent of manufacturing organizations have a formal process to use in case of cybersecurity incidents. Most companies believed they had cybersecurity handled, with 77 percent expressing confidence in their existing security team. While 34 percent said they were experiencing more cybersecurity attacks today than a year ago, 74 percent said they planned to increase or maintain current cybersecurity training budgets.
Among the manufacturing organizations that do have a cybersecurity awareness program in place, only 37 believed the program to be "very to completely effective."
How employees should handle personal connected device such as cell phones is a particular concern: 58 percent of companies don't allow personal devices on the corporate network and 72 percent don't allow them to connect to the corporate network on the factory floor.
When it comes to hiring, respondents say it takes an average of five months to fill open positions.
"Three-quarters of U.S. manufacturing firms have fewer than 20 employees and 98 percent have fewer than 500. To shore up the resiliency of the U.S. supply chain, reaching small manufacturers is essential, and understanding their needs and capabilities is a crucial initial step," says Kevin McDunn, chief product officer of DMDII. "This survey begins this important work that will lead to the type of accessible, low-cost tools and training opportunities that DMDII can develop and get into the hands of these manufacturers."