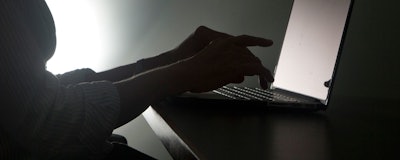 Security researchers have discovered a Wi-Fi network vulnerability that could allow attackers to steal sensitive information or spread malicious software while someone is logged into a computer or mobile device.
A report published Monday said the breach could only happen if an attacker is within range of the potential victim, but the weakness could affect anyone using a Wi-Fi network, whether at home, the office or at a public coffee shop.
The Wi-Fi Alliance, an industry group, says there's no evidence that the vulnerability discovered by researcher Mathy Vanhoef has been exploited maliciously. It affects WPA2, a protocol used to secure Wi-Fi networks.
The group says the problem can be resolved through straightforward software updates. Major platform providers have already started deploying patches.