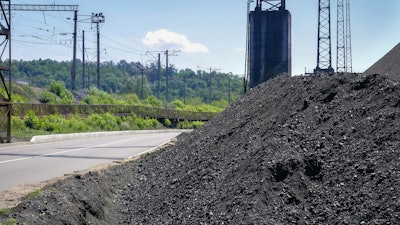 iStock
Georgia Power announced a coal ash beneficial use project at Plant Bowen near Cartersville, Georgia, where millions of tons of stored ash will be excavated for use in concrete to construct bridges, roads and buildings in Georgia and throughout the Southeast.
The company said the project will be the single largest beneficial use project of its kind in the U.S., and the largest ever for Georgia Power.
"Georgia Power is always researching and exploring new and innovative ways to reuse coal ash that is beneficial to our customers and our communities. Finding and securing these opportunities to beneficially use coal ash will not only reduce and save space in landfills, but will also serve as a financial tool to help offset the cost of ash pond closures for our customers," said Aaron Mitchell, vice president of Environmental Affairs for Georgia Power. "As the largest project of its kind in this country, this project at Plant Bowen is historic for our company, and our entire industry, and we see the potential to expand beneficial use projects further in the future."
Georgia Power already recycles 85% of all ash and gypsum, including more than 90% of fly ash, it produces from operations for various beneficial uses such as concrete production as well as other construction products.
Eco Material Technologies, a producer of sustainable cementitious materials and cement replacement products, will manage the project at Plant Bowen, including the end use of the excavated coal ash.
"As the largest partnership of its kind in the U.S., this project will not only use material from landfills and ash ponds, but also keep millions of tons of CO2 from going into the atmosphere," said Grant Quasha, CEO of Eco Material Technologies. "The harvested material will be used in concrete to make stronger and longer lasting bridges and roads and serve as a model for helping forward thinking utilities like Georgia Power and Southern Company close landfills and ash ponds, while building a greener and more sustainable planet."
Infrastructure installation to accommodate the work at Plant Bowen will begin immediately, with ash removal expected to begin by 2024 and increasing to 600,000 tons of ash per year to be removed from the ash pond and landfill at Plant Bowen. The final amount of coal ash harvested and used under this project is expected to be 9 million tons in total.
Georgia Power recently partnered with Southern Company Research and Development and the Electric Power Research Institute (EPRI) to open a research facility at Plant Bowen – the Ash Beneficial Use Center - to identify, test and speed the development of beneficial uses of coal ash. The facility allows for pilot projects and testing of technologies to continue to increase the recycling and use of coal ash.