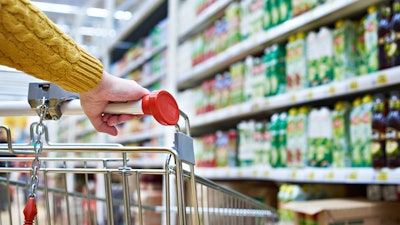 iStock
Although it might seem longer, the pandemic's impact on the U.S. food supply chain goes back roughly 13 months as this interview is posted. Few would debate the pain points, and some would argue that the realization of the industry's need for increased automation and supply chain transparency will have beneficial long-term effects.
To help sort through where we stand roughly one year after initial safer-from-home guidelines, social distancing recommendations and contact tracing initiatives, we sat down with Ryan Richard of GS1 US. The non-profit, member-driven organization provides and maintains bar code standards utilized by many major food manufacturers as a way to standardize supply chain and production data, making it easier to track a product's journey from production through consumption.
Jeff Reinke, Editorial Director: If you looked at a U.S. food manufacturer's current supply chain functionality, management or composition, and compared it to January 2020, what do you think would be the biggest differences?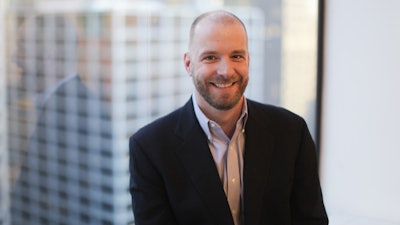 Ryan Richard, Vice President, Community Engagement, GS1 US: Never before in modern history has our grocery supply chain been so widely disrupted for so long, and we have seen companies apply remarkable resilience and agility to survive and even thrive through the year's unprecedented challenges. The ability to shift sales and distribution channels has helped many food manufacturers replace lost revenues from foodservice shutdowns and limitations.
To do that, they have learned how to change production for retail sales – which requires different packaging and more complete data sets like ingredients and nutritional information, as well as labeling at the individual level with UPCs. At the same time, products to be sold online have different packaging and product information requirements than retail. Navigating the omnichannel has become table stakes.
The e-commerce boom was already in full swing when the pandemic triggered drastic growth in online shopping. The Adobe Digital Economy Index reports that online grocery is up more than 230 percent of pre-pandemic levels. And Nielsen is predicting online grocery sales will hit $94-109 billion in 2021. Companies with well-established e-commerce and data management programs are at an advantage, while all others are quickly working to get there. All stakeholders are needing to modernize their supply chains for an increasingly digital economy. Flexibility and shareable information is absolutely essential to keep products moving and available in fluctuating conditions and multiple channels.
JR: Getting more attention due to pandemic-related dynamics is manufacturers investing in IoT-based technologies at higher levels. How could these investments impact supply chain functions?
RR: Modernization that leverages GS1 Standards to identify, capture and share interoperable data between all trading partners is critical to establish effective transparency and traceability solutions that are so essential for goals like consumer engagement and food safety today.
GS1 US members are looking at technologies like AI and IoT, which can enable manufacturers to automate certain processes, alleviating production holdups due to quarantining, isolating or sick workers, as well as inefficiencies that may be introduced by a need for social distancing on production lines. Plus, IoT technology can be leveraged to monitor manufacturing processes, improve efficiency and safely monitor food safety data points from production all the way to retail sale.
Blockchain is another emerging technology that can help manufacturers achieve greater visibility. It is not a magic bullet because visibility is an ecosystem that relies on standardized data as a foundation. But as an immutable, distributed ledger, blockchain will likely be used to power entirely new and necessary levels of track-and-trace capabilities in the future.
No matter what the technology solution is, unique identification of products and standards-based traceability allows all partners to speak the same language in exchanging product information. This is absolutely critical as consumers – especially online grocery shoppers – rely on detailed product listings to make purchase decisions.
Today, more consumers are concerned about health and sustainability than ever, and they want to know all the details about the products they buy: origin, ingredients, nutritional information, etc. Only by standardizing product data for accurate and timely exchange between trading partners can such information be trusted.
JR: Supply chain visibility has always been vitally important, especially in addressing recalls and meeting regulatory approvals. What new challenges do you see rising on this front, post-pandemic?
RR: The FDA's Food Safety Modernization Act (FSMA) Proposed Rule for Food Traceability will require documentation, including specified data elements and tracking information for certain food products (listed on the FDA's Food Traceability List). The agency is encouraging industry-wide adoption of standards to harmonize the food system, make it more interoperable, and help improve food safety across the board.
Certainly the marketplace has been irrevocably transformed out of necessity, with technology supporting greater safety and convenience, contactless shopping and delivery options. E-commerce will not slow down. It is powered by technology and entirely dependent on high-quality interoperable, standardized data.
JR: If you could provide supply chain professionals in the U.S. food manufacturing sector with one gift, one wish granted, one super power, etc. what would it be?
RR: It would have to be supply chain visibility. We knew that supply chain visibility was powerful before the pandemic, but so many of our members have said it was essential to their survival over the past year. GS1 Standards enable supply chain visibility, creating a cohesive, accurate and reliable system for traceability.
Companies do often feel like it's a super-power because it helps them to do so much— improve food safety, engage consumers, offer product transparency, manage inventory better, and know what products are available in distribution centers or stores for e-commerce fulfillment. We have seen that it amplifies a company's ability to stay agile as new challenges arise.