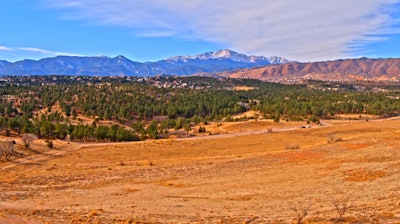 Entegris
Entegris, a supplier of advanced materials and process solutions for the semiconductor and other high-technology industries, held a groundbreaking ceremony for its new manufacturing center of excellence in Colorado Springs, Colorado.
At the ceremony, Entegris President and Chief Executive Officer Bertrand Loy noted that the state-of-the-art facility in Colorado Springs will develop products critical to the manufacturing of semiconductors in the United States and around the world. The new leading-edge manufacturing center will serve the semiconductor industry, which is expected to grow to $1 trillion by 2030. Entegris' commitment to innovation and investment in leading-edge manufacturing and supply chain operations will strongly position Entegris – and its customers – for success, and further bolster Colorado's and the U.S.'s position as a technology, manufacturing, and innovation leader across the semiconductor ecosystem.
The new campus, which is targeted to begin initial commercial operation in early 2025, will be built in phases. The 100,000-square-foot facility to be built in the initial phase will support production for Entegris' Microcontamination Control (MC) and Advanced Materials Handling (AMH) divisions. Upon completion, the facility will increase production capabilities for Entegris' most advanced products for filtration and purification as well as wafer carriers, also known as Front-Opening-Unified Pods (FOUPs). The center of excellence will play an important role in the Colorado Springs community and has the potential to create approximately 600 new jobs over several years. Entegris continues to expect to invest approximately $600 million in phases over several years in the facility and is looking forward to working with the city, county, and state to integrate the site and surrounding land into the community in a way that preserves the natural beauty of Colorado Springs.
Among the community leaders attending the groundbreaking were Johnna Reeder Kleymeyer, president & CEO, Colorado Springs Chamber of Commerce and Economic Development Corporation; Chris Jenkins, CEO of Norwood Development Group; Cami Bremer, El Paso County Commissioner; and the city's recently elected mayor, Yemi Mobolade.