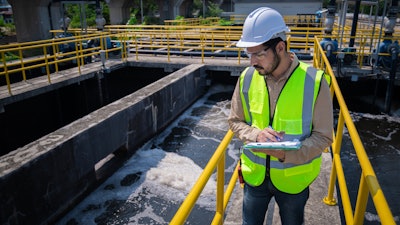 iStock
Reynolds American Inc., the BAT Group's U.S. subsidiary, announced that one of its operating companies has entered into an agreement with a subsidiary of NextEra Energy Resources to construct a water reclamation plant on-site at the expansive Reynolds Operations Center in Tobaccoville, N.C.
NextEra Energy Resources' WaterHub installation at Tobaccoville is projected to reclaim more than 60 million gallons of water a year, equivalent to the annual water supply of approximately 550 average U.S. households.
The WaterHub at the Reynolds Operations Center will be one of a few projects of its size designed to capture a combined wastewater stream from the plant, treat it to North Carolina reclaim water standards and then reintroduce it as intake water for the factory utilities, reducing the use of valuable drinking water at the facility.
"This project is not only a first for Reynolds, but for the entire global BAT Group and is an important step toward reaching Reynolds' water stewardship targets for 2025," said Bernd Meyer, executive vice president of operations at the Reynolds organization. "Through the WaterHub, Reynolds is playing its part in the BAT Group's progress against its goal of 35% less water withdrawn across global operations."
NextEra Energy Resources' WaterHub installation includes plans to break ground on the project in Tobaccoville in the fall of 2023. The project is forecasted to be finalized and fully operational by the end of 2024.