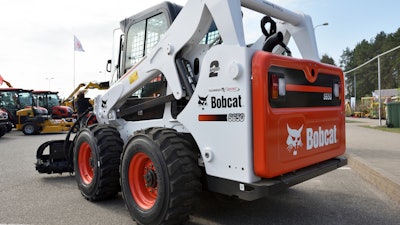 iStock
The United Steelworkers announced Wednesday that workers at Bobcat's Rogers, Minnesota, production facility have voted for union representation in a secret ballot election overseen by the National Labor Relations Board on March 21.
After the election, USW International President Thomas M. Conway welcomed nearly 200 Bobcat employees into the union.
"A fair union contract will improve the standard of living for workers now without sacrificing the security of their jobs, earnings or benefits in the future," Conway said in a statement.
USW District 11 Director Emil Ramirez said that strong unions improve occupational health and safety and can help employers attract and retain workers.
"As companies seek to increase production, it is absolutely essential for workers to have a say on issues that could impact their health and safety," Ramirez said. "Fair, competitive pay and benefits will keep loyal, experienced workers on the job, and ensuring adequate staffing will keep the plant running as safely and efficiently as possible."
About 700 workers at Bobcat's Bismarck, North Dakota, plant previously voted to join the USW in September 2022. The union will next seek to engage management in negotiations for new collective bargaining agreements.