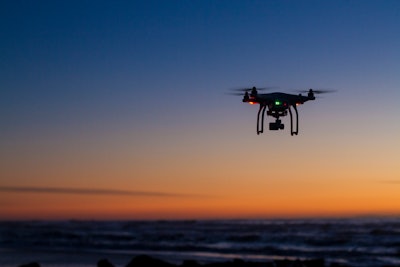 iStock
Draganfly Inc. President and CEO Cameron Chell announced that the company entered into a letter of intent with IT service provider and Lufthansa Group subsidiary Lufthansa Industry Solutions.
The collaboration plans to use Draganfly's drones and technology for Lufthansa Industry Solutions' existing infrastructure and customer solutions.
Lufthansa Industry Solutions will use Draganfly's drones for marine search and rescue operations and reconnaissance.
The high-endurance, multirotor search and rescue drones use optical and infrared imaging solutions to map areas, measure core vitals and locate survivors.
The reconnaissance drones inspect cargo and potential hazards on the water.
Lufthansa Industry Solutions will also integrate Draganfly's Vital Intelligence technology into its Artificial Intelligence as a Service platform, which assists businesses with digital transformation. The Draganfly software utilizes video feeds from RGB cameras to calculate biometric data and share health insights and human experience.