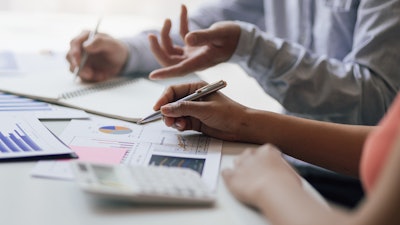 iStock
Many manufacturers view their channel partner incentive program as a "nice to have" initiative. In difficult economic times, when budgets tighten, these programs may be the first thing to go. Yet, if planned and implemented strategically, channel incentive programs can build incremental revenue and loyalty when you need it most. There are two main reasons for this:
Incentive programs can yield downstream channel data. Using this sales and customer data, you can execute more cost-effective sales and marketing when it's crucial to gain more revenue with fewer resources.
Marketing to existing customers costs less and yields better results than acquiring new ones

.

Harvard Business Review

reported that customer acquisition costs were five to 25 times more than customer retention, while

Bain & Company

found that increasing customer retention just 5% can result in a 25% profit increase.
Recession-Friendly Best Practices
Consider making your brand more valuable using meaningful rewards through a low-cost, high-return channel incentive program. Manufacturers often struggle to engage channel partners due to the highly impersonal nature of their products. Tackle this problem head-on by offering a channel incentive program with meaningful, non-cash rewards such as:
Debit Cards – Debit cards are accepted almost everywhere, giving your channel partners the freedom to choose the rewards that mean the most to them. Plus, you can brand debit cards to reinforce positive sentiment toward your company.
Gift Cards

– Gift card rewards can create strong, emotional connections between you and your partners' favorite restaurants, coffee shops, clothing brands, etc. The advantage gift cards have over debit cards is that debit cards can be spent on necessities like gas and groceries, while gift cards ensure that channel partners spend their rewards on something personal and potentially more motivating.

Group Incentive Travel

– A budget-conscious group trip with your channel partners creates meaningful memories. You could invite your highest-performing channel partners on trips where they can get to know you on a more casual and personal level, putting names to faces. If your channel partners are more like friends, that trust and personal bond isn't easily broken by your competition.
Incentives and Customer/Sales Data Collection
Having the data to back smarter sales and marketing strategies is a huge advantage when the market is down. The right program can offer both streamlined tools and motivating incentives to easily obtain and track sales and customer data. Historically, it's a hassle for channel partners to give you customer data. Not to mention, many are probably wary of you cutting them out of the equation if you have the data to market to customers directly. A little convenience and instant gratification can help fix that. If you implement an incentive program with an easy-to-use online claims tool, partners can submit data easily. Whether it's invoices, customer surveys, or product warranty registrations through an easy-to-use, you can set it up so that as soon as they hit Submit, they get rewards instantly.
A well-trained salesforce helps drive revenue and sustain businesses during a recession. You can use a channel incentive program to cultivate a more knowledgeable, confident, enabled sales force. Whether you want your partners to earn an installation certificate or encourage them to pass a course on new regulations, rewards can create extra motivation for making time to train. Having an online content delivery system enhances training further, removing barriers that slow down sales education. A system that facilitates multimedia content is best, since information is retained better when consumed in multiple ways.
Data Integration
Incentive program data includes marketing engagement, reward redemption activity, promotion performance and more. By syncing this data with data from other channel software (your CRM or channel marketing programs, for example), you can paint more complete pictures of your channel partners and their customers. This allows you to personalize discounts, promotions, marketing and reward-earning opportunities so partners are more likely to choose you over the competition.
When markets take a turn for the worse, businesses think of themselves first and foremost. Any manufacturer that channel partners don't value highly will be easily replaced by the least costly alternative. Incentive programs help you build better channel partner relationships, while giving you the visibility downstream that helps you make better sales and marketing decisions. Invest in your channel partners as much as you can, especially if you suspect you may not be able to do so in the future.
---
Jeff Cagle is the Director of Global Accounts at Incentive Solutions (www.incentivesolutions.com) and OneAffiniti (www.oneaffiniti.com), where for 27 years he has helped provide B2B brands, many of which are in the manufacturing industry, with insights on how to leverage channel incentive plans and technology.