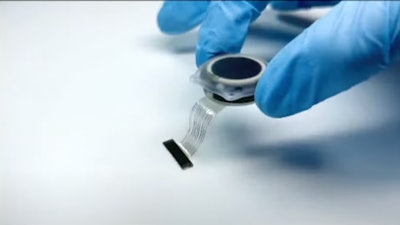 Neuralink
After reportedly gaining FDA approval to begin human trials on its brain implant technology, Elon Musk's Neuralink has now raised an additional $280 million to help fund the work. According to Crunchbase, the latest round brings Neuralink's funding total to $643 million.
The company this week announced the influx and put out a call for people who can help "work on engineering challenges to restore vision and mobility."
Neuralink submitted an approval application to the FDA late last year for its technology, which it said will "create a generalized input/output device that can interface with every aspect of your brain."
RELATED: Elon Musk's Neuralink Plans Human Brain Implantation Next Year
"We've been working hard to be ready for our first human. Obviously we want to be extremely careful and certain that it will work well before putting a device in a human," Musk said during a "show and tell" event last year. He told the audience that he would go as far as having a Neuralink device implanted in his own brain.
In May, Musk said that, after an earlier reported rejection, the FDA had signed off on Neuralink's planned trials. However, the Associated Press reported that it was not listed in the database for U.S. clinical trials and that the company had not provided details about the tests.
Neuralink is currently seeking interns to help with work including mechanical engineering and animal care along with team members to work on research services, brain interfaces, core software and surgical robotics.