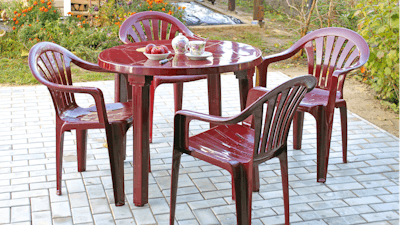 iStock
NEW ORLEANS - Grosfillex realized it needed to optimize its customer profitability and enhance its customer creation workflow. To do this, the resin furniture manufacturer moved to Infor's M3 multi-tenant cloud in 2021 and conducted a pair of use cases.
The company's first use case tackled customer creation workflow.
IT Systems Process Manager Dave Sarge explained at the Infor Now conference in New Orleans that Grosfillex had traditionally relied on manual email communication for new customer requests, which caused delays and inaccuracies. To address this, Grosfillex collaborated with the Infor team to develop an automated system.
Most Read on IEN
"The beauty of the workflow is everybody's working on [tasks] at the same time, and we have the single access point to know what the status is of where the workflow stands," Sarge said. "So we reduced [wait times]; it was taking about two weeks before, and, currently, it's one to two days.
The second use case was for a customer profitability report that leveraged Infor's Coleman AI and Birst. The information helped Grosfillex categorize customers based on profitability and volume, which allowed the sales team to analyze customers in a way it had not previously done.
According to Sarge, Grosfillex had always focused on its top customers but had limited knowledge of its medium and low customers. Once the company extended its focus, sales increased.
"Realizing the low [customers] helped to [find out] why they only sell one product or why their margin is so low," Sarge said. "[The customers that were] only buying one product from us, we found that they didn't know who we were anymore. There was no interaction with Grosfillex. Somebody would come in a [reseller] store and say, 'I bought [this Grosfillex chair] five years ago, I want to get this chair again.' That's all they knew of us."
Grosfillex also uses the Coleman AI-based product recommender to help the company better understand how customers place orders.
Sarge explained that the company previously assumed that a customer ordering a table would also want to order chairs. However, the product recommender provided a different perspective. In response, Grosfillex adjusted the solution and combined it with a company Excel report that cataloged various combinations of tables, tabletops and bases.
"We tweaked the product recommender and uploaded this matrix that we have," Sarge said. "So [customers] can put in either a base or a top, and it'll show the top corresponding products that are recommended."