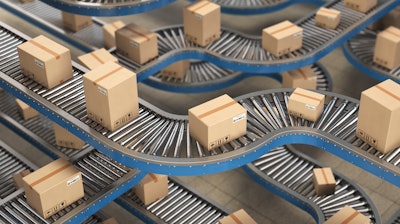 iStock
The WBSRocks E-commerce roundtable features industry experts sharing their perspectives on issues critical to the manufacturers' e-commerce journey. In this issue, we ask: how do e-commerce site's product filters impact customer experience and e-commerce adoption?
Unfortunately, most manufacturers leave technical issues such as product filters to their IT teams while being laser-focused on their advertising spend and messaging. But your e-commerce investments will not succeed unless you take a comprehensive approach to your customer experience. And product filters play a crucial role in that.
Product filters are an essential tool in the toolbox of a complete eCommerce strategy. There are three criteria to consider when developing your plan:
First, think about the information your customer has or knows that will help them move through your filtering strategy. For example, do they know the model, brand, vendor name, size, color, key features, or dimensions? By thinking about all the information your customer has available to them, you can develop your product categories and attributes around the information they will be using, to narrow their search.
Second, reduce the number of initial categories to remove friction when a customer starts their product search. Then, set a priority on the top categories and refine categories and attributes after selecting an initial category. Ideally, you want to create the fewest clicks from the initial category to the final product selection.
Finally, make sure your filters don't end with a large number of product results. If the customer has 2,000 results to choose from after several clicks through your product filters, it is probably not a good filter click path. Instead, the results at the end of the customer selection should narrow to a few product matches. So, the customer has confidence they have identified the right product for the job.
Steve Rice, Strategic Marketing Architect, Dotcomjungle
A product filter strategy is essentially an approach to design your product categories and attribute sets. Unfortunately, most people consider product categories to be an afterthought once they have finalized products. But this approach changes the perspective and makes it product-focused. To avoid this bias, first, you need to select your product categories based on users' expected search behavior and then map your products.
For example, the products could be t-shirt or shirts, and their attributes might be color or size. When you have similar products that share characteristics such as length or width, you can easily club them into one category that shares these attributes.
But think of the products such as sleeping bags and tents, they could share completely different attributes. For example, for sleeping bags, customers might be worried about their comfort level. But, for tents, it may be a completely different factor such as easiness to set-up. So, creating categories for such dissimilar products is trickier.
For this reason, you need to think about your categories first and assign their attributes as users would search. Once you finalize them, then you can map your products. Also, when you have a massive product base like Amazon, you may have slightly more advanced options for your search, such as layered navigation, which could be overkill if you are a smaller company.
Dave Meyer, President, BizzyWeb
For E-Commerce, having a solid product filter strategy is important to help make your products findable. And when we think of designing product filters from the perspective of search engine optimization (SEO), your users might not be familiar with your brand or products. So you need to align your filters with search terms familiar to them.
In addition, it's essential to consider what attributes and filters you need on each product to make it easier to find products across multiple contexts. To understand users' search behavior, Google provides several free tools such as Google Search Console that you should regularly use to scan your website. Also, if your users search using multiple synonyms, you can use them in alt attributes of images, image file names, and descriptions instead of overcrowding your navigation.
Eric Landmann, Ecommerce Division Manager, Earthling Interactive
Regardless of whether the website is B2B or B2C, web visitors are used to looking at the top navigation to find a recognizable category. And then, when they hit that category page, they expect filters (also called product attributes) on the page. So if you don't provide a convenient and fast method of filtering products, they might prefer to shop with your competitors if their navigation is more convenient to use.
Best practices to design product filters:
Use filter names (e.g., category, brand, size, activity, capacity) and terms most familiar to users. For example, don't use "wrench" if they are expecting to see "spanner"! Or maybe use both if you have an international audience.
Show immediate results without requiring an additional click only to perform a search operation and use multi-select for filters in the same group (e.g., ability to select multiple brands). Use range sliders where appropriate (e.g., for price or capacity increments).
Use sorting features, such as lowest price, highest reviews, or most relevant, but no irrelevant products or too many products (broader searches). If users are landing from Google to your page, make page results specific based on assumptions of their expectations, even if their search term may be broader. They don't expect to see too many results.
Use tools that provide SEO submissions with combinations of left navigation filters (attributes) to get better SEO rankings.
Sam Gupta, Principal Consultant, ElevatIQ
While product filters help you narrow down your desired products, they are also the attributes of the final product or bill of material that serve as instructions for your operations and quality team to ensure that you receive the product you ordered.
Each attribute combination will have a unique SKU that gets communicated with your ERP system. These SKUs and their respective properties not only need to be used during manufacturing and fulfillment, but they also need to be printed on the sales order and invoices as customers expect them to verify pricing or the product.
Since most e-commerce products share the model presented to consumers and used by the operations team to manufacture and fulfill, you need a sound product attribute strategy to balance the needs of both sides. And by delegating product attribute strategy to your IT teams, you might be leaving your e-commerce investments and journey to chance.