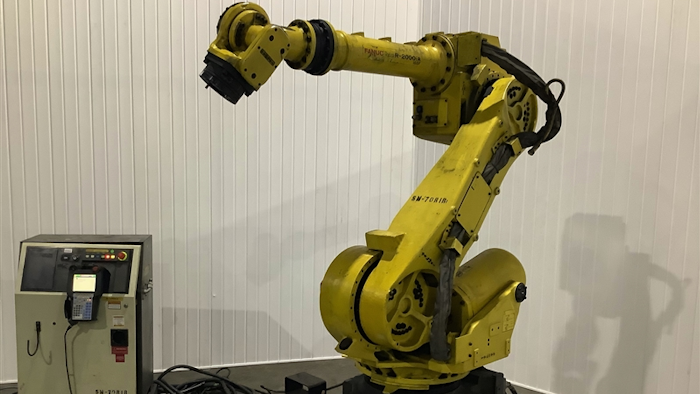 iGAM
Tyrone, GA January 31, 2020 – Today, iGAM launched Unreserved Online Auctions as a new way for manufacturers to purchase used industrial equipment.
The new platform includes items for sale with transparent descriptions and photos, allowing users a way to acquire affordable used manufacturing equipment from brands such as ABB, Kuka, Fanuc, and Yaskawa. The first online auction is on February 6, 2020, with items on preview today.
The launch of iGAM's auction platform supplements the iGAM Marketplace, where users can buy or make an offer on robots and manufacturing equipment. Items sold in the iGAM Marketplace come with a Bronze Reconditioning Service, and are backed by a one-year warranty and are ready to ship.
"At iGAM, we've built two powerful platforms, essentially changing the way the manufacturing world buys used equipment," states Greg Owens, CEO. "In the Unreserved Online Auction, buyers place a Max Bid defining the highest price they're willing to pay and in the iGAM Marketplace, users Make an Offer or Buy Now to make an immediate purchase."
iGAM, which doesn't use brokers, provides its customers access to technical consultants to answer questions about equipment and automation while offering financing options to give users more time to pay for purchases.