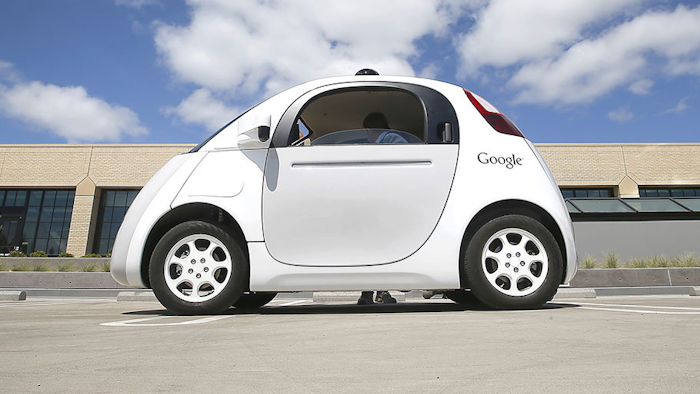 A prominent auto industry group last week urged federal regulators to forge ahead with the arduous process of crafting regulations for self-driving cars despite rapid advancements in autonomous technology.

The U.S. Department of Transportation earlier this year announced plans to develop new guidance for the testing and deployment of autonomous vehicles by July, but the Associated Press reports that the Association of Global Automakers and other stakeholders urged officials to slow down.

They argued that the development of enforceable regulatory language — rather than non-enforceable industry guidance -- is necessary to ensure the technology's safety.

"These procedural safeguards are in place for valid reasons," AGA safety manager Paul Scullion told the National Highway Traffic Safety Administration in a public hearing Friday.

Google is among the tech companies and automakers testing fully autonomous vehicles on highways, and other companies — most notably Tesla's "autopilot" — already offer partially autonomous systems on conventional vehicles.

Critics, however, told the NHTSA that those systems still can't handle routine real-world scenarios such as rough weather, poorly defined lane lines or traffic directions from law enforcement.

The agency countered that regulations take eight years on average. NHTSA Administrator Mark Rosekind said at the hearing that without guidance, automakers will introduce new systems without proper direction from authorities.

"Everybody asks, 'When are they going to be ready?'" Rosekind said of self-driving cars. "I keep saying, 'They're not coming; they are here now.'"

Autonomous vehicle proponents argue although needs to continue to resolve ongoing issues, self-driving cars could save thousands of lives by eliminating human error as a factor in accidents.

Google officials, in fact, told a Senate panel last month that the DOT's initial steps don't go far enough and that the agency should have broad authority to quickly approve new autonomous technology.

"Current regulations ... were written at a time when a self-­driving car was nothing more than an idea," said Chris Urmson, who heads Google's autonomous vehicle operations.