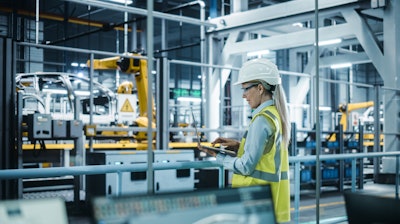 iStock
CEOs from around the world are placing a strong emphasis on talent diversity as a central business focus, recognizing its pivotal role in enhancing overall business performance. This commitment brings myriad advantages, including increased innovation, a stronger corporate culture, and improved bottom-line revenue. One concern within the manufacturing industry is the need to enhance its appeal to female candidates, particularly for advanced and senior roles.
Even though women comprise 58.6 percent of the U.S. workforce, they represent only 29 percent of the manufacturing workforce. Last year, the Manufacturing Institute, the National Association of Manufacturing's workforce development and education partner, launched the 35x30 campaign to increase the share of women in the manufacturing workforce to 35 percent by 2030. As vice president of human resources at Wacker Chemical Corporation USA, a polysilicon manufacturer, we found this initiative worth joining—and it works.
We focused on women in management positions, particularly those two levels below the executive board, and set new targets for female representation in 2022. By the end of last year, they not only met but exceeded goals by four percent and three percent, respectively.
In the spirit of advancing gender diversity across the manufacturing industry, our experiences at Wacker offer valuable insights that can benefit other manufacturing companies. Here are a few opportunities that can be adapted and applied within the broader industry to support women's career progression in manufacturing roles.
1. Involvement in Trade Organizations
Advocating for active participation by women in manufacturing trade organizations, whether they are gender-specific or not, is crucial. While segmentation can be beneficial to some extent, it is equally important for women to engage in various organizations to ensure their valuable insights and knowledge reach diverse groups.
One influential organization in this regard is the National Manufacturing Association (NAM). NAM members work diligently to foster a favorable business environment, advance manufacturing interests and shape policies that promote economic growth and prosperity.
Complementing NAM's efforts is Women in Manufacturing (WiM), dedicated to attracting, retaining and advancing women in manufacturing careers. WiM offers a range of resources, networking opportunities and educational programs, including leadership webinars, special networking events, and peer connections. WiM reports that 85 percent of manufacturing company executives recognize labor shortages and a growing skill gap within their industry. By empowering female talent through these resources, WiM helps women excel in manufacturing careers.
Participating in these forums allows women to contribute their knowledge and expertise, ensuring their voices are heard in critical industry decisions. Research consistently highlights the critical thinking and decision-making abilities of women, emphasizing the importance of recognizing their contributions throughout the manufacturing sector.
2. Community Engagement
Community engagement plays a pivotal role in recruiting and retaining female employees in manufacturing. A recent survey by America's Charities revealed that 71 percent of employees consider it imperative or crucial to work for a company that fosters a culture of giving back to the community and actively encourages volunteerism.
This statistic underscores that women, like all employees, are drawn to workplaces that extend their impact beyond their daily tasks.
Manufacturers engaging in community outreach and volunteer activities align with their employees' values, creating an environment where female talent feels valued, empowered, and connected to a larger purpose. This sense of purpose fosters a deeper commitment and loyalty among female employees, making them more likely to stay and grow within the organization.
3. For Women, By Women Programs
Implementing "for women, by women" programs is a significant factor in recruiting and retaining more female workers in manufacturing. This approach recognizes the importance of relatable, positive female role models within the company, as highlighted in a recent PwC report on female talent.
The report's findings reveal that approximately two-thirds of women surveyed considered the presence of such role models a crucial factor when deciding to join their most recent employer. This is particularly noteworthy in traditionally perceived male-dominated sectors, where the need for female representation is even more pronounced. In industries like FinTech, engineering and construction and asset management, percentages as high as 85 percent, 82 percent and 78 percent, respectively, emphasized the importance of relatable role models.
By actively promoting and celebrating female leadership and achievements within the industry, these programs attract more female talent and contribute to retaining existing female employees. They create a supportive environment where women can see clear pathways to success, fostering a sense of belonging and empowerment.
The competition for female talent in the manufacturing industry is real, and the importance of talent diversity in the modern corporate landscape cannot be overstated. CEOs worldwide recognize that diversity is not just a moral imperative but also a business priority, driving improved business performance.
The benefits extend far beyond the bottom line, encompassing heightened innovations, a fortified corporate image and increased customer satisfaction. When more women work, economies grow and communities thrive.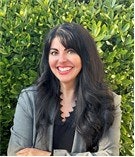 With more than 30 years of diverse human resources leadership experience, Maria Berg leads Wacker Chemical Corporation's HR capability from company headquarters in Ann Arbor, Michigan. Her team supports more than 1,800 team members across seven production sites spanning the four continental U.S. time zones. Berg and her team strive to create a diverse and healthy culture where team members are engaged and feel a sense of belonging.
Wacker is a chemical R&D and manufacturing company that provides innovative formulations for the world's key industries, including automotive, healthcare, personal care, construction, paints and textiles. The company is a pioneer in silicone and polymer technology, the leading provider of polysilicon for the semiconductor and solar industries, and an innovator in biotechnology applications for food/nutrition and pharmaceuticals.